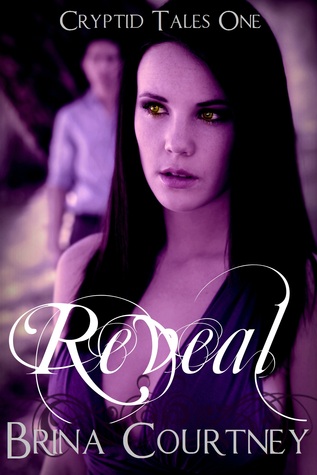 Cryptid Tales #1
Author:
Brina Courtney
Publication Date:
December 3, 2011
Publisher:
Self Published
Shay could be the key to ending a war that humans don't know exist. Of a race of beings that aren't real, or are they?
Shay Tafford's childhood has been fatherless, filled instead with memories of speaking to the dead. She is forced to hide her unique ability from those living around her. That's why it's been comforting to have Jeremy, a child ghost, as her confidante. But recently he's been absent, perhaps lost as her father is. When Shay meets Hugh, the guy she's had a crush on for weeks, and finds he can speak to ghosts too she's just starting to find a normalcy in her life.
But as Hugh reveals the truth to Shay, about who she really is and about what it is she can do, he erases all chances she had at a normal existence. Turns out talking to ghosts is just scratching the surface of her genetically engineered gifts. Shay learns she may be part of an age old prophecy that could save the entire race of cryptids. But can she?
Updated review copy provided by the author via Mark My Words Publicity
Reveal
is the first in Brina Courtney's
Cryptid Tales
series and tells about a person who has animal genes mixed with human genes, and have animal-like traits as a result. Shay, the main character of the book, has the ability to speak to ghosts ever since she was little and it reminds me much of Angel Lawson's
Wraith
trilogy. As much as a human with animal genes and traits seem interesting, the execution was poor.
There doesn't seem to be a plot. I don't typically buy – actually, this was free on Amazon – books and then read them right away. So while I do look at the synopsis when I first see the book, I don't actually remember it... about a year later when I
do
get around to reading the book. But
Reveal
? Shay's a paranormal and she speaks to ghosts. She meets a guy who seems to have golden eyes when she looks at him sometimes. Great! But after 30% of nothing interesting going on, I just didn't have the patience to continue. Maybe there
is
a plot somewhere out there, but I didn't choose to stick around.
If there's one thing Brina Courtney's nailed, it's voice. Shay has a LOT of voice. However, it may have contributed to the downfall and slow pacing of the book as well. While there's a lot of voice, Shay sounds as though she's talking too much and rambles a lot – much like a teacher who drones on and on forever in a lecture. In reality, if I met Shay, I would probably have tuned her out. Actually, I partially tune my history teachers out. Somehow I still do well in the long run.
I smile, I love when she goes shopping, we always get great stuff in.
It doesn't help even more when there are sentences that can be divided into two and they don't flow well when bunched together into one. >_< That above sentence, for example, can be divided into two and there should be a hyphen. No commas needed. I could be wrong, but my instincts are nagging me and it feels weird.
*sigh* I thought this would be a unique paranormal book. But no... it didn't go out so well. Perhaps if the concept was written in a different way or there seemed to be a plot a little early on, I would have continued. In fact, I probably could have enjoyed it.
1.5 Owls